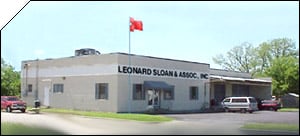 A leader in the wholesale contract screen printing industry, Leonard Sloan & Associates has been in business in Dallas Texas for over forty years.
It has always been our goal to bring clients new and innovative ways of promoting their image on branded clothing and sales promotion materials. We are on the cutting edge of technology in the screen printing industry, and, are always showing clients innovative ways to achieve the best results with screenprinting and contract embroidery.
Our Creative Services include: Graphics Design, screen printed Corporate Logos, Brochures, Business Cards, Letterhead & Envelopes and Special Event T-Shirt Designs.